I crashed in Kovalam. Physically. Mentally. Guiltily. Ridiculously.
My travel plans for this Kerala leg did not go to plan. I'm not even sure what the plan was but it didn't meet my expectations.
I split my dress, broke my bag, bruised my leg – and my pride.
It was very hot (heat index of +40c). I didn't know where I was going, neither did anyone else. I was supposed to be staying somewhere then had to shift elsewhere, the yoga place wasn't as I'd imagined (neither did I give it a chance). There were tourists everywhere (fancy that in such a seaside resort?!). I was alone.
Normally, I'd tell myself to suspend my judgment and go on to discover it's perfect, or at least fine. But instead I lay down and just let myself wallow in my first world problems in the most modest and friendliest country in the world.
I have been pretty much lying down ever since, spending hours watching the waves crash on the shore, earphones in listening to music so no one bothers me. Watching the sun go down with the beach dogs. Such a hard life, I have. Not doing yoga yet feeling guilty every time the manager of my digs asks 'off to yoga?', 'back from yoga?'.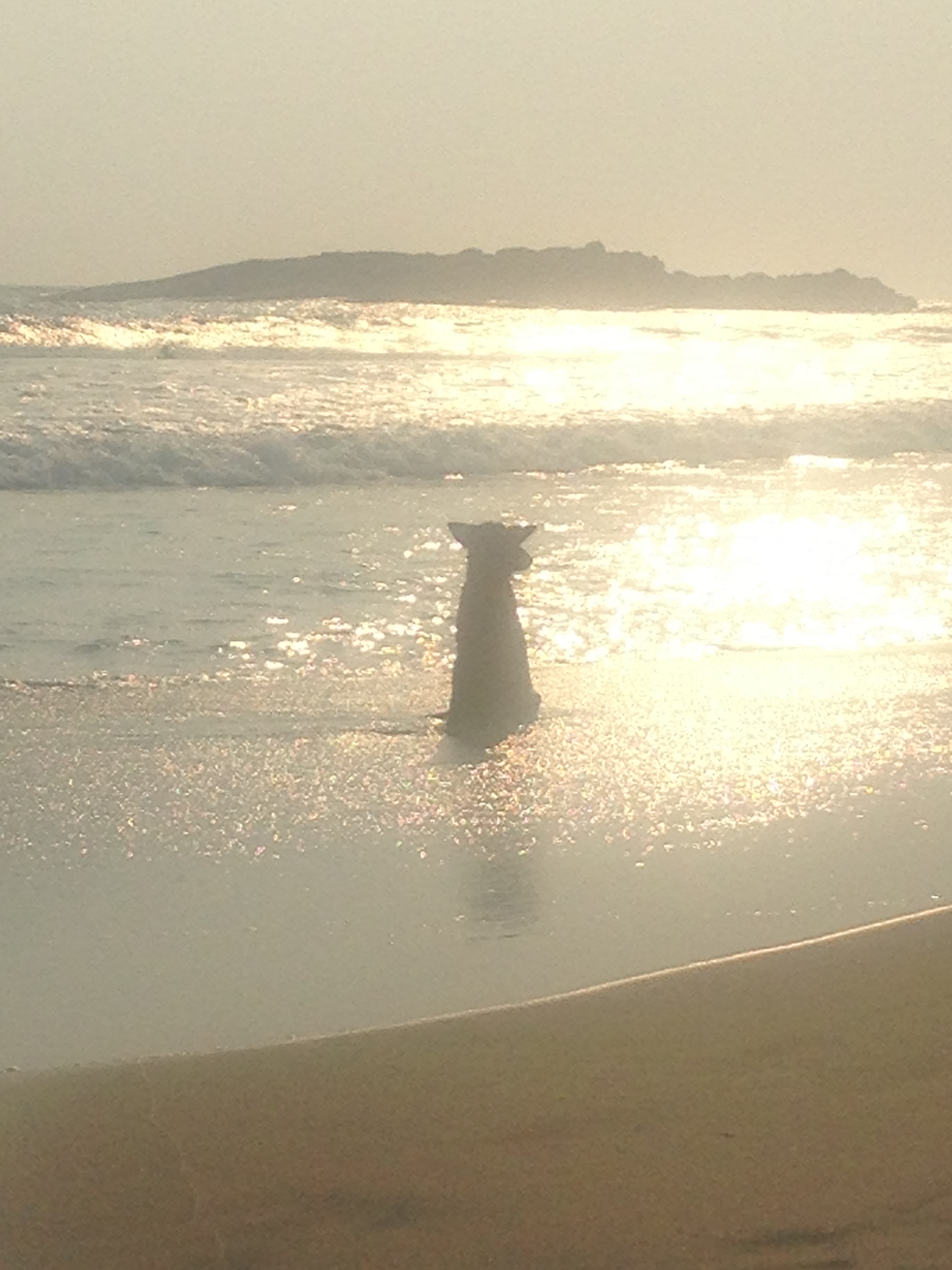 Then in response to a late night stressy email from me, my sister says: 'maybe you're just tired', and she sorts me out with an alternative plan. A friend tells me 'no one wants to read it's peachy all the time'. They are both right. So here we are.
I've realised I'm being completely ridiculous and also in feeling guilty about not being always full of gratitude. So, I'm just letting myself crash out and not care.
Oh and I've checked myself into an ayurvedic retreat. Lucky me! Watch this (head) space, if you can bear it.