Cycling along the Bangalore Nilgiri road through the centre of Mysore city is a hairy experience.
In the midst of the tooting and honking tuk-tuks, cars and motorbikes careering towards each other (and you), there are cattle grazing in the kerbside dust and suicidal dogs on a mission to nowhere.
'This is worse than cycling down the Euston Road!' jokes a fellow London cyclist in our group of travellers riding around 550 km (340 miles) from Mysore down to the southern coast of India.
There is a method to the Mysore traffic madness – just keep on going with the grit and determination of a city commuter.
This city stops for no man, woman, child or indeed sacred animal.
Yet it is a really fun experience – even if roundabouts do make Paris's Champs-Elysees circle look like a Sunday stroll.
'Selfie, please!'
The cityscape soon gives way to calmer highways which then ease into quieter villages where you are treated to the kind of welcome worthy of a Tour de France champion on a victory lap. Grinning children shout 'hi, hi!' as they race to the roadside, and men and women working in the rice fields wave enthusiastically. We have now passed through dozens of villages and nothing but joy greets us – and the obligatory 'selfie – please!' photo request.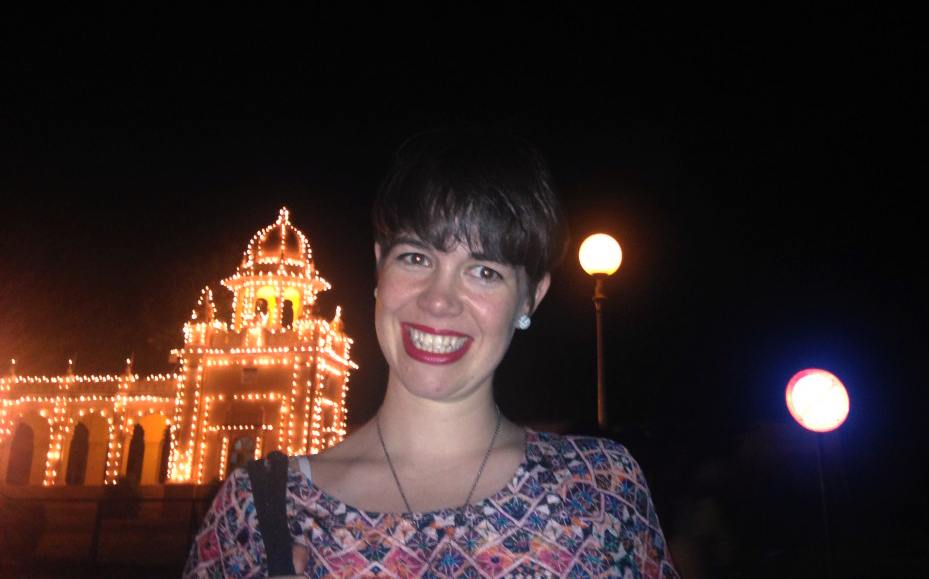 There are so many sights to behold on this journey from the 96,000 bulbs that light up Mysore Palace powered by hydroelectricity for just 30 minutes once a week (on a Sunday at 7pm), to the luscious hillside tea plantations and the elegant saris worn by women everywhere doing everything.
'There's a tiger within metres'
There are also plenty of tales to tell here, and in the jungle environment they need no embellishment. A day after tigers had failed to come to tea – or early breakfast – in Bandipur 'Tiger' Reserve, we are walking through jungle land when our guide casually says 'There's a tiger within 300 metres of us'. The accompanying dogs had heard it roar. So what did we do? Run? No, we had a game of shot-put with a boulder and then retired to local man Kumar's home for a nice cup of tea and cake (which incidentally was once visited by a leopard who snarled his dog on the doorstep, he tells me with his toothy grin). Our drama is their matter of fact.
So, back to the safety of our safari lodge for the evening? Not exactly. After dinner a wild elephant with three-human kills to its name pops by for a midnight feast. Standing the other side of the electric fence to him, I asked a guide from another group what would happen if there is a power cut. He says the elephants know their boundaries adding 'of course, there was the time, the elephant disabled the fence by throwing a boot over it. Do not underestimate their intelligence'. I didn't sleep too well that night.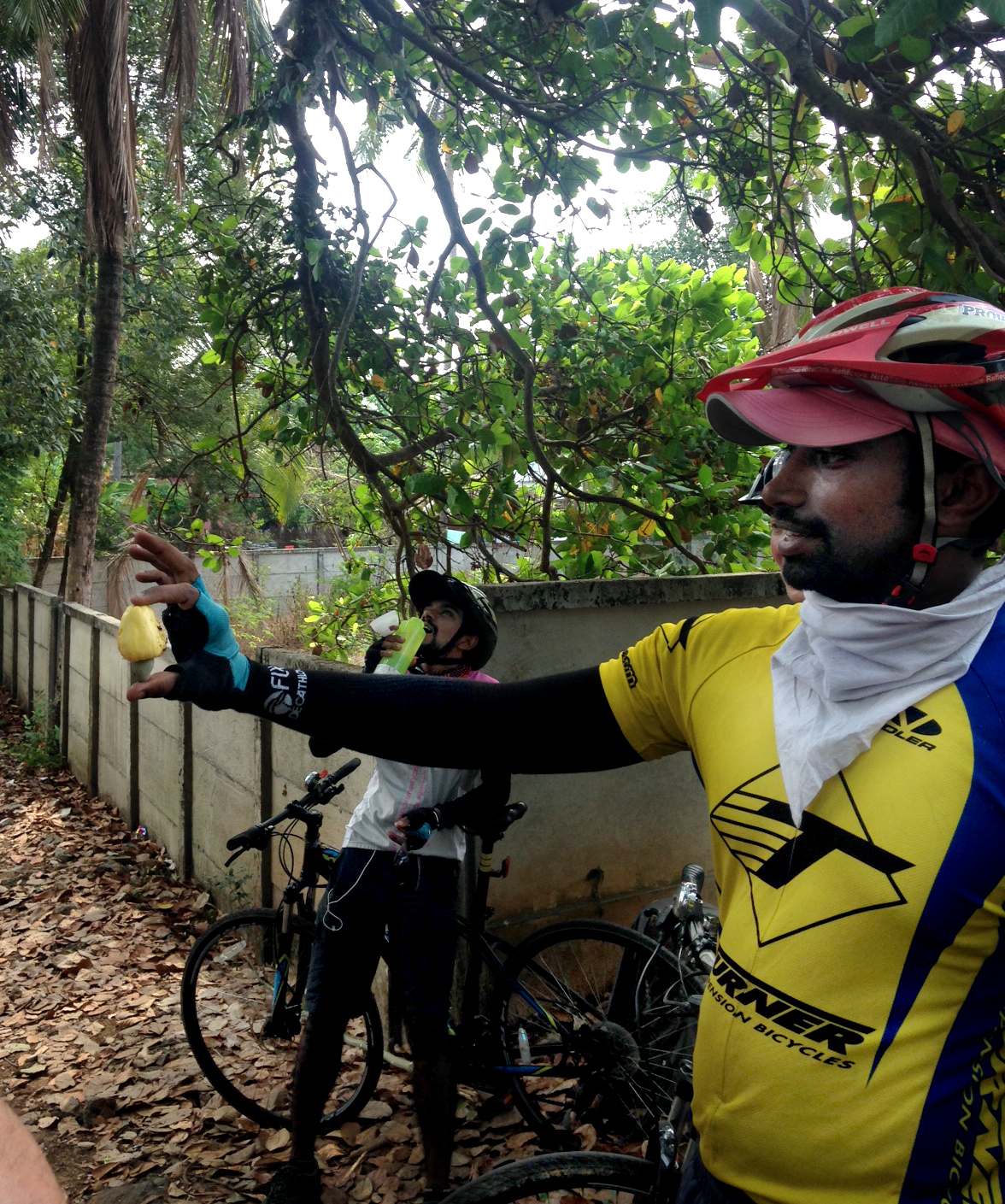 But seriously, we are safe in the expert hands of our wonderful guide Safi, supported by Vipin and Michael, who are all incredibly knowledgable, friendly, and, crucially, love a laugh – largely at our faces when they tell us of the next schedule of hills. The first two are professional cyclists but don't let that put you off – they don't make you go fast, but are road-safe.
One of most challenging rides so far was up Ooty hill, which is around 13k with an average gradient of about 12 per cent [cycle geek talk for v steep] and a mere 36 hairpin bends. En route a Buddhist monk and motorcyclist stopped to give me words of motivation. Where else do you experience this? I smiled through the pain and at the passing traffic – and summited.
This two-week trip is organised by Exodus travels