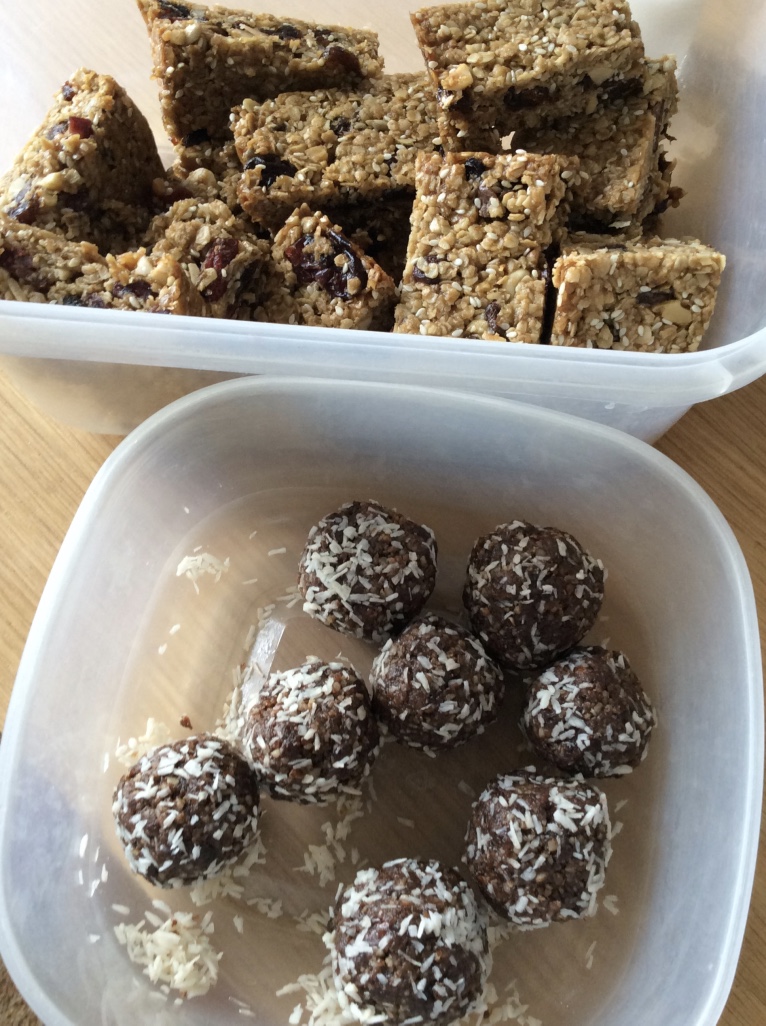 Food is your fuel and your friend on any endurance challenge.
That bite of a tasty sweet snack is a much-needed boost, physically and emotionally, up a mountain – whatever your mode of transport.
And if you have a foodie friend on hand, then you're already a winner!
I was lucky to have such a friend supply the energy snacks for my challenge to climb the UK's three highest peaks in 24 hours.
Here my recipe writer friend Lucy Battersby, who trained at Leiths School of Food and Wine, shares her recipes for successful summiting. I'd highly recommend them – yum!
Power boost bars
140g light soft brown sugar
3 tbsp golden syrup
140g butter
250g rolled oats
85g raisins
85g walnuts, chopped
50g pumpkin seeds
25g dried cranberries
50g dates, finely chopped
1. Heat oven to 160C/fan 140C/Gas 3. Put the sugar, syrup and butter in a pan over a low heat until the sugar and butter and both melted. Stir in the oats, raisins, walnuts, seeds and cranberries.
2. Spoon half the mix into a baking tin (about 20 x 20cm). Scatter over the dates then top with the remaining oaty mix. Pack down the mixture well (rolling a tin over works well for this – just whatever you have in the cupboard). Bake for 35 mins or until dark golden.
3. Leave to cool completely before cutting into bars.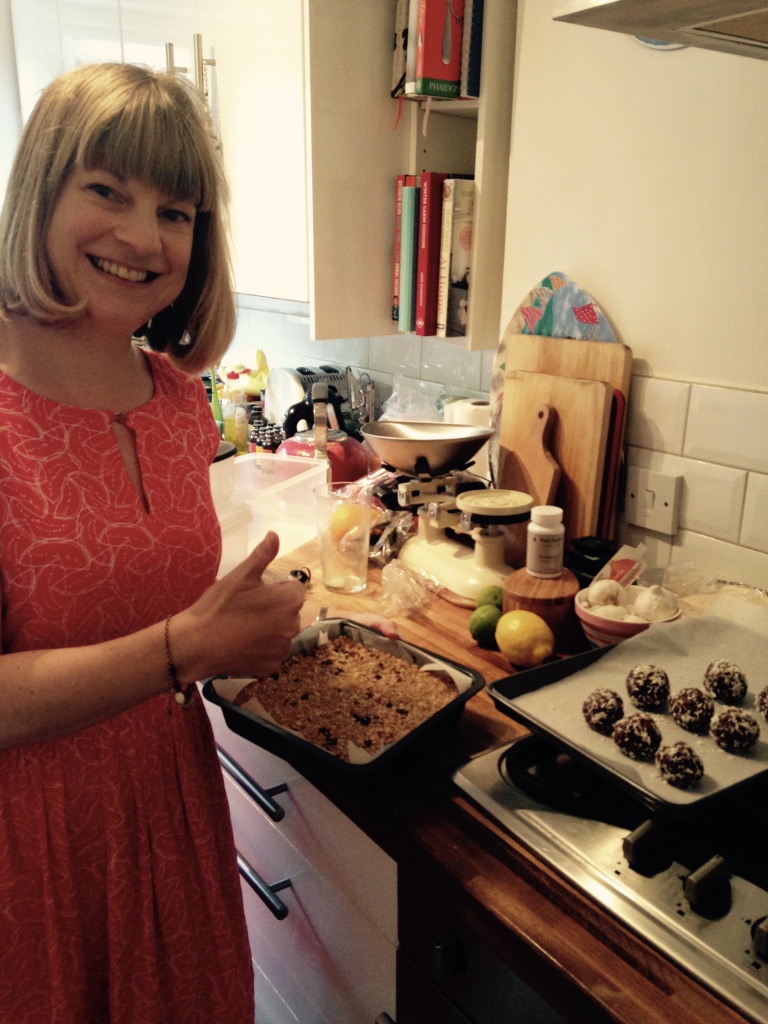 Energy balls
100g pecans
75g raisins
2 tbsp peanut butter
1 tbsp ground almonds
1tbsp cocoa powder
1 tbsp runny honey
30g desiccated coconut
1. Put the pecans in a food processor and blitz to crumbs. Add the raisins, peanut butter, ground almonds, cocoa powder and honey, and pulse to combine.
2. Shape the mixture into small balls and roll in the desiccated coconut. Put in the fridge to firm for 20 minutes.
Follow Lucy on Twitter @foodielucy or Instagram